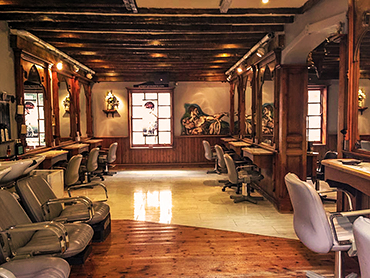 Salon History
Couzens is an award winning salon with 37 years trading experience, specialising in precision cutting and colouring for ladies and gents.
Greg set up the salon in 1983 after training as a hairdresser at hairdressing legend Vidal Sassoon.
He has been a finalist in the Hairdresser of the Year competition three times.
The salon became really successful after the recession of the late eighties ended.
Georgia Matthews, Greg's daughter, was brought in to help run the business with the result that the salon is thriving and building on its previous success.