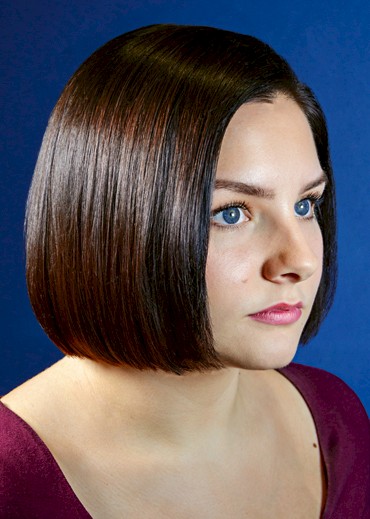 Bubble Bob
As a seasoned hairdresser who cut his teeth in the early years of Vidal Sassoon's empire, I'm thrilled to see a resurgence of a timeless classic, the Bubble Bob. This iconic style, reminiscent of the 1960s, strikes a chord with anyone who values the unique blend of sass and sophistication in their look.
The Bubble Bob, with its rounded proportions, brings an instant voluminous charm that no other haircut can compete with. Rooted in our iconic history and reinvented for the modern era, this haircut gives a nod to vintage glamour while keeping up with the fresh, carefree spirit of today.
This hairstyle is not merely a trip down memory lane. It's a bridge that connects the daring sophistication of the past with the carefree spirit of the present. It's an embodiment of the philosophy that has guided us since the early Vidal Sassoon days - that a great haircut is not just about looking good, but also about feeling confident, empowered, and effortlessly stylish.
As I invite you to embrace the Bubble Bob, I am confident that this classic-yet-contemporary haircut will captivate you. It will draw you into its bouncy, swishy charm, leaving you feeling just as fabulous as it looks. It's a haircut that doesn't merely rest on your shoulders; it dances, it sings, and it celebrates the unique individual you are.
After all, isn't that what a great haircut should always do? The Bubble Bob does just that and more. Try it, and let your hair do the talking.