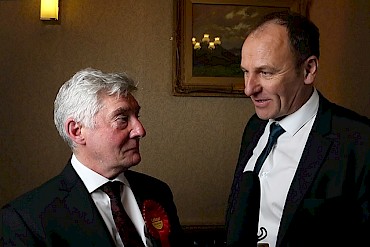 Greg Couzens video presenter for Rochdale Online election coverage
Greg Couzens was the face of Rochdale Online for its general election count video coverage at RochdaleTown Hall on Thursday 8 June.
Rochdale Online has published a live commentary at local election counts for over a decade and this year took that one step further by augmenting the commentary with video interviews.
Greg was chosen as the presenter/interviewer and he interviewed each candidate throughout the night.
See: Rochdale Election 2017 - Live Commentary - Tony Lloyd elected as new Rochdale MP
Following the result, Greg interviewed successful candidate Tony Lloyd, now Rochdale MP, and the Leader of Rochdale Council, Councillor Richard Farnell.