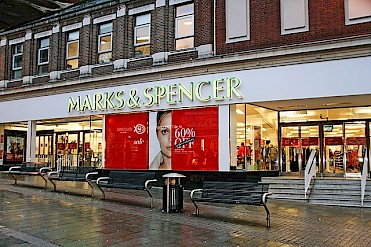 M&S pulls out of Rochdale Riverside development
Greg Couzens, owner of Couzens Hair Salon on The Walk, has expressed his disappointment that Marks and Spencer has pulled out of the new Rochdale Riverside development in the town centre.
Greg, who was council finance portfolio holder when the development was first being discussed, said: "It is an absolute travesty for Rochdale that M&S will not be moving to the new store. It was going to be another store to regenerate the town centre, a kingpin to attract all retailers.
"Now this move from M&S throws the whole thing out of the balance.
"10 years ago, I sat at the table as we started proposals for the development. Words fail me at how disappointed I am that this will not come to fruition.
"Everything is in place like the transport, the sixth form college and the footfall. This was the final piece of the jigsaw which now questions the viability of the whole project. 
"I believe pulling out will cost M&S almost as much as opening the store, which has huge penalties. It is a major decision by M&S not having faith in Rochdale."