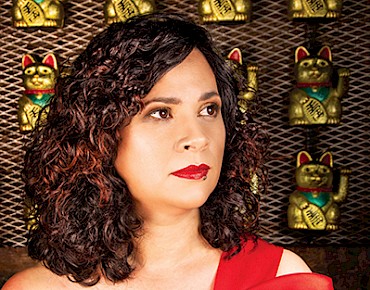 Perm
Ladies and gents, it's official - the perm is back!
Not as we know it... Dismiss the 70s frizz, or the 80s crunchy curls, today's new and improved version is very different from the past. Today's perm or 'new wave' is much softer and kinder to the hair.
Condition is paramount and to achieve the best result we only apply the 'new wave' to hair that is in perfect condition.
A-list celebrities are rocking this new look, including Emma Stone, Jaime King and Mica Argañaraz.
Even men are taking the plunge with lots of inspiration from 'Game of Thrones' with the Jon Snow effect.
Georgia Couzens, a senior technician who created Joanne's look, said: "It all started when beach hair suddenly became the look; clients started asking for more texture and movement. For example, Joanne has a small amount of movement and for years she has straightened her hair. This involves using straightening irons every day and consequently, the condition of her hair suffered.
"Joanne can now just wash and leave her hair and she absolutely loves it."
Before considering having a 'new wave', do make sure that your hair is in the best condition: stop using harsh products and straightening irons for at least six months prior to the 'new wave'. Always use a quality conditioner and comb through to keep the cuticles smooth, and maintain regular haircuts to prevent the ends from splitting.
Each 'new wave' is customised to each individual man or woman: it is all about how you place the rods and the size we use, making it uniquely personal - on longer hair it should last up to twelve months, shorter hair is approximately three months.
Are you brave enough to take on this new trend?
If so, then talk to your technician about the preparation needed.