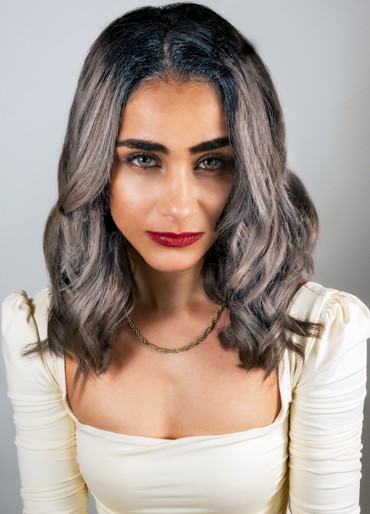 Smoky Charcoal
A new era in hair is upon us: as one in three women are now embracing their grey hair, it no longer needs to be hidden or be seen as making you look older than your years.
Georgia Matthews, senior technician at Gregory Couzens, explains how this revolutionary colouring technique is open for all ages.
"Charcoal is the new colour trend," she says. "Charcoal hair is not quite black and not quite silver, but a sultry mix. In certain lights, you can see hints of blue and purple tones."
"This smoky technique consists of applying two or three custom shades that take colour from the darkest at the root, smudging between shades in the middle and graduating lighter towards the end.
"It can be adapted for everyone: short or long hair, any face shape, any eye colour or skin tone. Talk to your technician about these new colours on the market and how they can be personalised to suit you. There are many ways to experiment with this trending hue.
"Rojan has naturally dark hair and this latest colour trend is the perfect look for her. This smoky shade is both edgy and office-appropriate whilst being smoking hot! Don't be afraid to take this photograph to your technician as a starting point to get onboard the revolution. I predict this is a trend which will grow in popularity for many years to come, as it's here to stay."