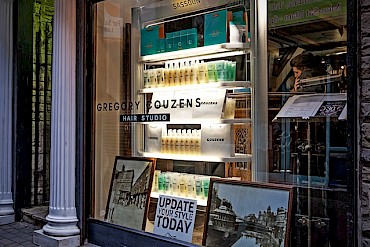 The Walk set to get colourful floral display
The Walk is set to get a colourful floral display for Rochdale Town Centre In Bloom this year. 
Mark Foxley, from Town Centre Management, said: "It is envisaged that 2017 will be an even stronger entry, especially with business involvement and all the fantastic plans that are being made to further regenerate our lovely town centre."
Greg Couzens, whose hair salon is on The Walk, said: "The Walk is architecturally very similar to The Shambles in York: the narrow walkway, the close proximity of the shops. 
"It's crying out to be highlighted, to give shopping a new dimension, to experience the sounds of running water from the open river, the chimes of bells from St. Chads and the Town Hall, the beautiful York stone paving, and finally, the removal of the A-boards.
"The next stage is very cheap and deliverable: a menagerie of colour with a spectacular display of various flowers tumbling from window boxes, hanging baskets and fixed displays at each end.
"I am confident that if we do this correctly, we will win a gold."