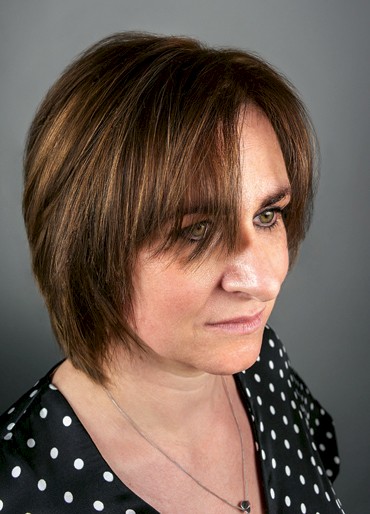 Wednesday's Bangs
It seems that we cannot get enough of the Netflix show 'Wednesday': her dark, sophisticated and edgy hair is inspiring to make dark academia fashion choices.
With nothing saying 'spring clean' better than a fresh cut and colour change, we ask, 'could Wednesday's look work for you'?
The answer is yes: we adapted this look with golden brown babylights and a razored fringe, which lifts the hair, creating more volume and a beautiful texture.
This quick and easy 'get up and go' look grows out gracefully with no need for constant fringe maintenance.
Skimming the eyes down to the ears from a centre parting, it's a fabulous choice if you are looking to venture into the fringe world for the first time: this look suits most hair types and face shapes.
Hayley Forbes, senior technician at Gregory Couzens, said: "My choice of colour was caramel and honey flecks.
"This lit-from-within technique glows through the brunette: it catches your eye and complements the cut beautifully.
"This is the next level because, like the balayage, it requires little maintenance and, like the cut, it grows out gracefully.
"It's impossible not to fall in love with this texturised split fringe styled to frame the cheekbones; it's feminine with an edgy twist."