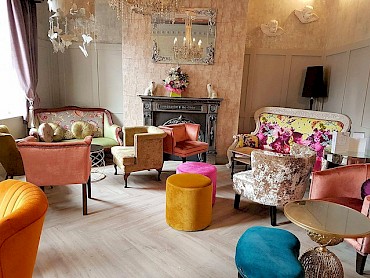 21 new town centre businesses open
21 new businesses have opened in Rochdale town centre since 2015,  including an American-style restaurant, a traditional café and a bakery.
Two of the recent beneficiaries of the council's small business support package are the grade II listed former Victorian coaching house, the Wellington Hotel, which has just re-opened as a gastro pub on Drake Street:
https://www.rochdaleonline.co.uk/news-features/2/news-headlines/112066/wellington-hotel-famous-rochdale-landmark-set-to-be-reopened-as-gastropub
...and Marnie's hairdressers on Smith Street.
https://www.rochdaleonline.co.uk/news-features/1/business-news/112068/marnie%E2%80%99s-hair-lounge-opens-in-rochdale-town-centre
Both of the properties are owned by Millerbrook properties, which works across the North West.
Millerbrook director Richard Ward, said: "There is no magic bullet solution to regenerating a town centre; it is about a mix of different things, like you have here in Rochdale.
"Both of our new businesses benefitted from the shop renovation grant, but our tenants also cite the ongoing £250m regeneration as a major reason they have come. They are right next to the new town centre metrolink stop and transport interchange and will be opposite the new shopping and leisure development when it opens, so they know they will benefit from that footfall. 

"Private developers are investing in Rochdale again. They see that the private sector is investing huge sums of money into projects like Rochdale Riverside and know that they would not do that if there wasn't potential here. Once things like that happen, investors start to take notice.
"The fact that the council is also leading on this regeneration means they are really pro-active and supportive of new businesses who want to invest." 

The unit next door to Marnie's hairdressers is set to open as another new shop before the end of the year, with plans for residential units above the shops, due to hit the open market early next year. 

Mr Ward added: "Once we have renovated these two final units, that will be a total of £2m spent on these historic properties, which total 20,000 square feet and are right in the heart of the town centre. There has been a massive shift in our town centre from where we were five years ago and we want to be involved."