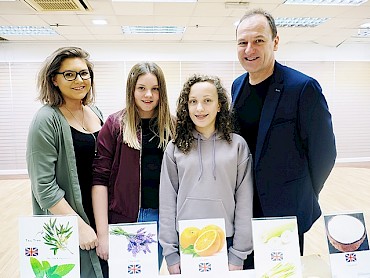 Couzens Hair Salon celebrates Small Business Saturday
Couzens Hair Salon was one of a number of local independent retailers celebrating Small Business Saturday (3 December) with an event at the Rochdale Exchange Shopping Centre.
Couzens was displaying his handmade shampoo bars. A novel concept, the bars are made from the finest ingredients with essential oils and can be found in various stockists around Rochdale, including Gregory Couzens Hair Studio. 
Greg Couzens, who has been making the bars for about one year, says each bar is equivalent to three bottles of shampoo. He said: "Each bottle of shampoo is about 95% water. If you take that and the packaging away, this is what you're left with."