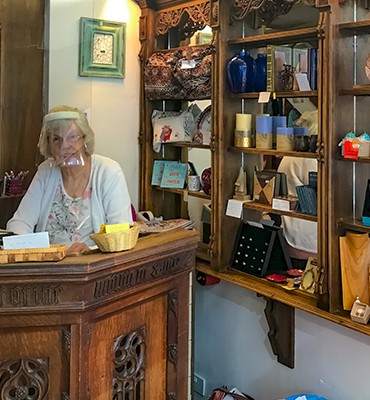 Fair for All Fair Trade relocates to Couzens Hair Salon
Fair for All, which sells Fair Trade produce and goods, has moved premises; still on The Walk but relocated to join Couzens Hair Salon.
A spokesperson for Fair for All said: "We needed better facilities that were also affordable, Greg heard about us wanting to move and offered us his ground floor which we happily accepted.
"Greg is no stranger to helping out local businesses; after the flooding in 2015 Stephen Paul lost his salon and moved in and has remained to this day.
"Sharing a building with other likeminded businesses will give strength to us all, especially in these uncertain times.
"Fair For All moved in during lock-down and started trading on the 4 July, it is aid through trade, allowing people from developing countries to trade with us, giving them an income which allows them to improve their lives and education for their children.
"We offer quality food and drinks with Fair Trade ingredients, and also we have beautiful quality giftware alongside a variety of ethically sourced cleaning products."
Fair for All is a social enterprise staffed entirely by volunteers and is open Monday to Saturday from 9.30am to 4.30pm.