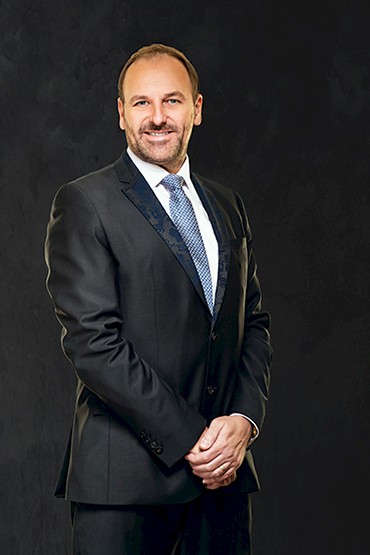 Greg Couzens invests in Rochdale Online
Popular town centre hairdresser Greg Couzens has become a shareholder in Rochdale Online.
Here he explains why...
The regeneration of Rochdale town centre has been close to my heart for over a decade. I am a firm believer in regeneration and, like a jigsaw, each piece is now in place.
The final piece is the new town centre development. I now see a way forward and we have got to start talking up the borough.
I have seen many businesses come and go and I am surrounded by a multitude of exceptional businesses, and people need to know more about them.
We all know newspaper print has seriously declined because people don't want to wait until the following week until the newspaper is out to read the news.
Rochdale Online is the number one for communication in the borough by far and has stood the test of time [20 years old this month].
How do you see your role (what can you bring to the table)?
I have many contacts established over 35 years in the borough, not only through being a former councillor but also my salon clientele. I do believe I will be a strong ambassador to take Rochdale Online forward.
I hope to bridge the gap between connecting the council and officers with a media outlet like Rochdale Online. We all want to work in harmony together and want the same result in taking the borough forward.
When did you first become aware of Rochdale Online?
I remember the first time I met Malcolm [Rochdale Online founder] at a meeting in 2006. We met at the shops at the bottom of Drake Street for a meeting about the regeneration of Rochdale town centre. We got on like a house on fire with the same desire and passion for the future of the town.
I went on to become part of the council and at times I was criticised on Rochdale Online - all I asked for was a chance to respond, which they always gave me.
What do you think of the growth of Rochdale Online as a news/community resource?
Rochdale Online is already the number one outlet for local news and events - the major stories I'm aware of have attracted tens of thousands of readers. This is far greater than other news outlets, but there is still room to grow.
Communication is the key to take things forward and I firmly believe Rochdale Online fits that role. As a company, there is tremendous opportunity for further growth.