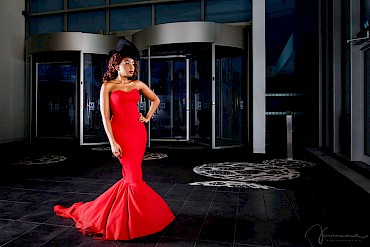 Greg Couzens part of Number One Riverside fashion photo shoot
Greg Couzens, owner of Couzens Hair Salon on The Walk, was part of a fashion photo shoot at the Council's Number One Riverside building in Rochdale town centre.
Greg said: "It was great to be part of such a successful team, promoting what I believe to be a magnificent building.
"I really do urge people who have not been to the building before to go and see it.
"It is fantastic because we are not only promoting the fashion and hair point of view, we are also promoting this great building that we have in Rochdale."
Mark Widdup, Executive Director of the Council, said: "It was a great opportunity to showcase our stunning building and to allow a wider audience to appreciate the quality of the design.
"Number One Riverside has been a catalyst for the wider regeneration of Rochdale town centre and provides high quality facilities to residents and visitors to the Borough."