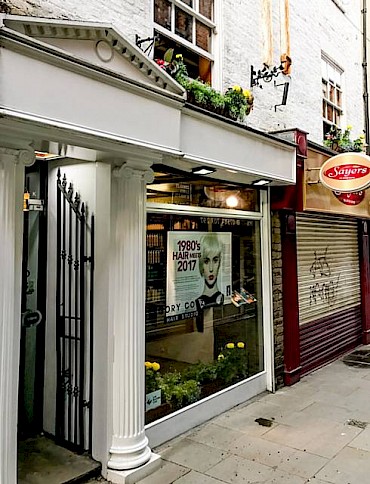 The Walk In Bloom 'expected to begin
Work to transform The Walk is expected to begin in 'around two weeks' but a specific date has not been set. 

Earlier this year, plans were announced to makeover The Walk with a colourful floral display for the annual In Bloom contest. The Walk will be part of the Rochdale Town Centre entry. 

https://www.rochdaleonline.co.uk/news-features/2/news-headlines/108576/the-walk-in-bloom

However, some foliage has already appeared in the conservation area. 14 baskets are in place and window boxes provided by Couzens Hair Studio, with four heritage planters to allegedly follow at each end of the narrow street. 

Greg commented: "I still believe that The Walk has great potential for independent businesses to lead the revival of retailing and encourages interest in our heritage and the floral display will go towards Rochdale receiving a gold award for Rochdale Town Centre In Bloom."

Rochdale gained several awards for the North West In Bloom Awards 2016. The town centre won a Silver Gilt Award in the inaugural Town Centre Award category, 'Revealing the Roch' won the North West Heritage Award and the Rochdale Township entry won gold for the first time in five years.

The Flying Horse Hotel in Rochdale town centre became the first winner of the Rochdale Town Centre In Bloom Award in the Best Small Accommodation category and will be entering again in 2017. 

In Bloom, Rochdale Town Centre Management, Rochdale Development Agency and Rochdale Borough Council are again working together to enter the Town Centre Category in 2017.